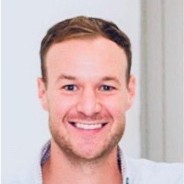 Matt Tawzer is joining Swoon as a Division Director leading our Infrastructure and Security Solutions team. He will also be partnering with new and existing clients to grow our team's footprint. 
"I chose Swoon for the opportunity to join an agile and nimble firm that has a proven track record of growth and success. The future is bright here and I'm excited to take what I've learned and have the opportunity to implement and execute in the dynamic environment that Swoon offers." 
Matt has over 10 years of experience in the recruiting industry which all began as an IT recruiter.  
"I quickly fell in love with the collaborative, competitive culture along with the constantly changing technology landscape that surrounds our clients and contractors. We get to be creative, build solutions and scale teams that provide value and ultimately help our clients achieve their goals. That's why I love this industry so much." 
Matt joined a BI and Data Analytics consulting firm where he learned how entirely outcome-based projects worked and functioned. He learned so much from his technical teams that he wanted to take this knowledge to a place where he could combine his love for staffing and solutions services under one roof. This led him to becoming the Market Director for a large staffing company for one of their Tampa sales and delivery teams where he was also the Strategic Lead for a global accounting firm. It was in that position where his market won "mid-market of the year" and his account grew to a Top 3 Major Account which he is very proud of. 
"I'm most excited to lead and mentor my team at Swoon first and foremost. We have a huge opportunity to really approach our clients in a very creative and consultative way and I'm looking forward to seeing how we capitalize and build on those successes." 
When Matt is not working, he loves to hang out with his 5-month-old daughter, Adaline, spending time with his family, playing with their goldendoodle, Jezzabelle, going golfing, and snowboarding. They actually just got back from a snowboarding trip to Utah before he started at Swoon! 
"Hanging out with my 5-month-old daughter, Adaline, is my favorite thing to do when I'm not working." 
If you wish to get in contact with Matt, visit his LinkedIn profile or email him at Matthew.Tawzer@swoonstaffing.com!